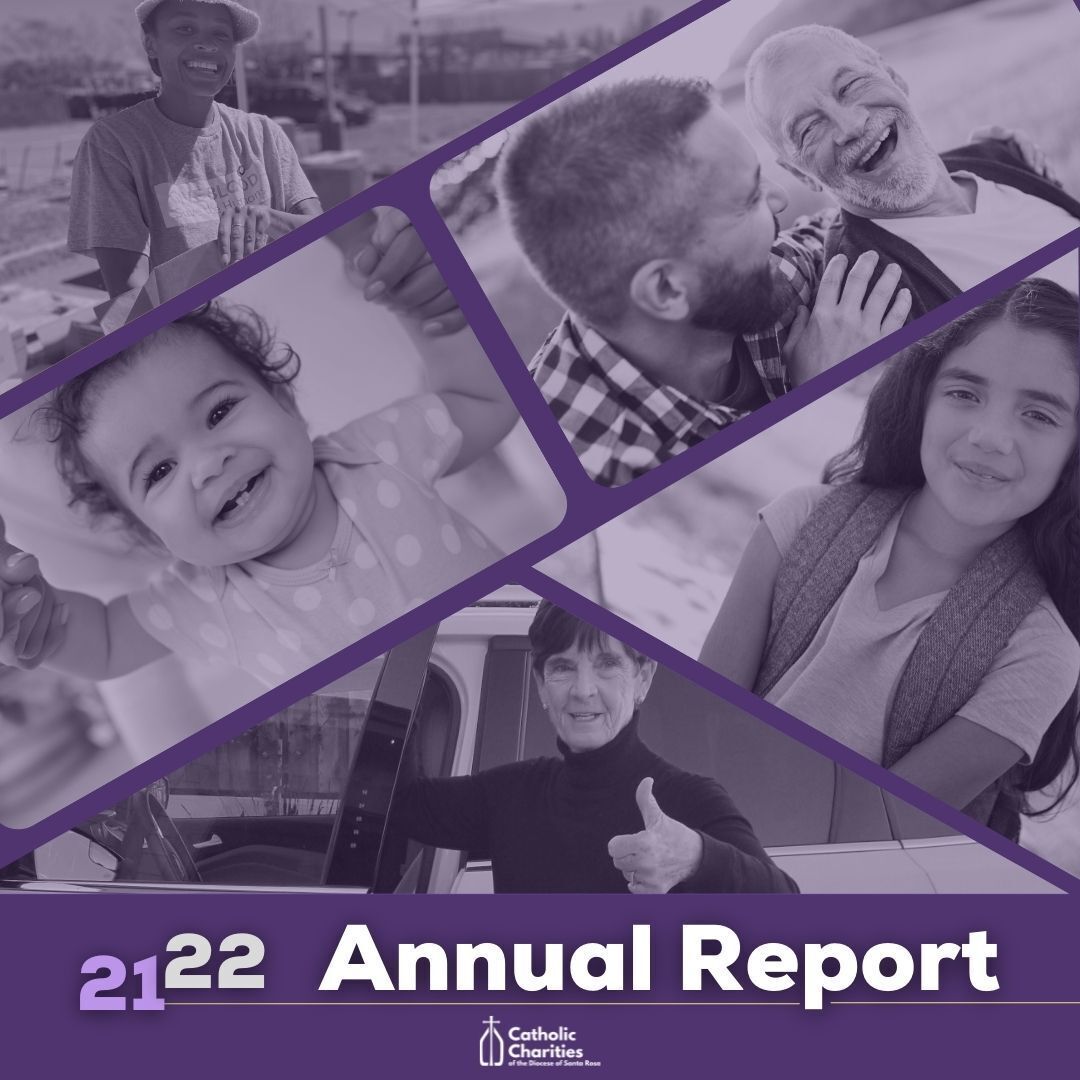 This was the biggest year Catholic Charities has ever had! With the completion of the Caritas Village Capital Campaign, an expansion of our immigration legal solutions, and continued innovation of homelessness prevention services, we are going further than ever before to help the people we serve to hold onto home.
The heart of Catholic Charities' work is people. Coming into my new role as CEO, this is what motivates me every day. You, our supporters, along with our staff, are united by core values of service and a belief in justice. Those shared values hold us together during the darkest of times. We have found common ground and purpose, aligned values, and forward momentum of our mission. This work isn't easy.
Where others give up, you go in. You are here because you believe that everyone deserves a life of dignity, free from the affliction of poverty and injustice. You seek solutions and tangible tools to alleviate the pain of poverty in this community.
Your generosity surrounds our team with love, making it possible for the child, the parent, the caregiver, the immigrant, or any forgotten soul to find light in the darkness.
In this book, you will see the positive impact you made last year. I'm thrilled to share that the impact is incredible! I'm particularly pleased to report that new crisis response solutions like inRESPONSE and Safe Parking have been an answer to the prayers of many.  
Catholic Charities' family of supporters is like no other. A tapestry of diversity representing all walks of life, we celebrate what makes each of us unique and learn from each other to achieve our goals.
Looking back at 2021, I'll never forget the collective malaise that washed over many of us. We have been facing what has felt like more than we could handle and are ready to move on. So many solutions to the toughest problems have felt out of reach for many. Through it all, I knew there was one thing that could never be underestimated – our unwavering compassion for each other.
As I reflect on Len Marabella's legacy, I know I have big shoes to fill going forward. I simply cannot wait to build on all we achieved last year. Thank you for being a community we can count on to make a difference.
With love for all,
Jennielynn Holmes | Chief Executive Officer
---