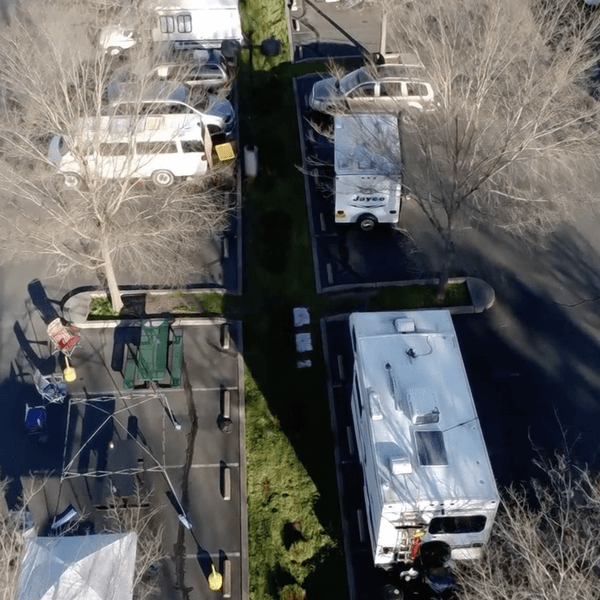 Addressing homelessness calls for more than a one-size-fits-all solution. Catholic Charities is committed to meeting people where they are to help them on their journey home. Santa Rosa Safe Parking, now entering its second year of operation, is one of these ways our team serves the most vulnerable in our community,
Thanks to generous community support, Safe Parking has provided safe parking and vital services to help 148 residents address their homelessness, 12 of whom have since moved into temporary housing and 20 into permanent housing in its first year.
Safe Parking provides up to 50 parking spaces for adults who are experiencing homelessness as a place to safely park their vehicle or RV with access to basic services, such as food, sanitation, and shower facilities, as well as wrap-around services to help end participants' homelessness in alignment with Housing First.
Many participants have been living in their cars or RV for a year and more, the pain of homelessness has set them back. Now, with a stable place to recover lost documents as well as search for housing and employment, so much that was impossible before can now be accomplished.
The City of Santa Rosa, the primary funder of this project, plans to build on the early success of the program in the coming year to help more participants gain housing and is pursuing funding opportunities to continue the two-year pilot program through 2026.